Southsea
Palmerston Road
Southsea town centre shopping is located in and around the Palmerston Road pedestrian area. It is home to well known brands and has lots of places to enjoy a meal or take a break for coffee (and cake) and has a strong evening restaurant culture.
The brief in 2012 was to further enhance the scheme we had introduced in 2011. This was achieved by the addition of new LED lighting to all of the trees flanking the precinct and extending beyond, toward the sea front, creating a tranquil atmosphere from late afternoon into the night. The illuminated trees offer a huge boost to the 11m wide cross street motifs and of course the 25′ traditional fresh Christmas tree which we also supply and install, adding another 35,000 LED's to the scheme.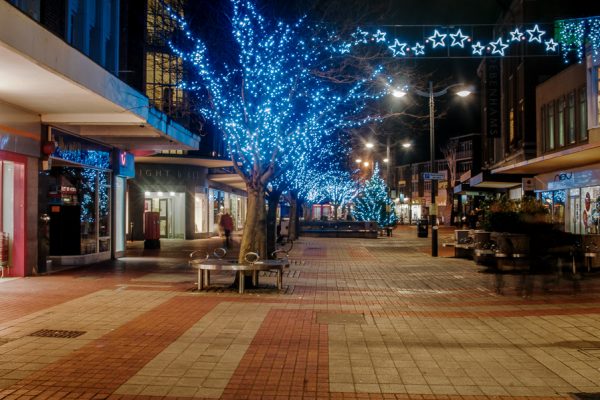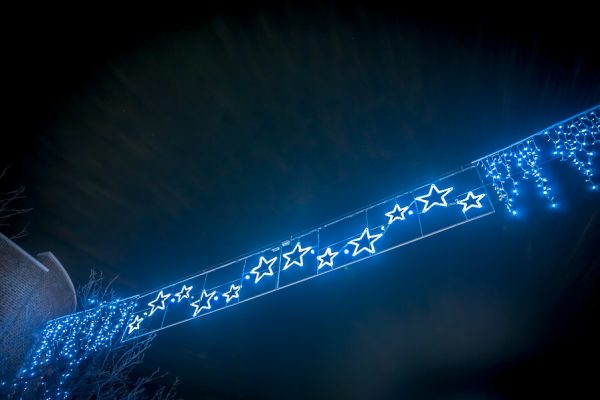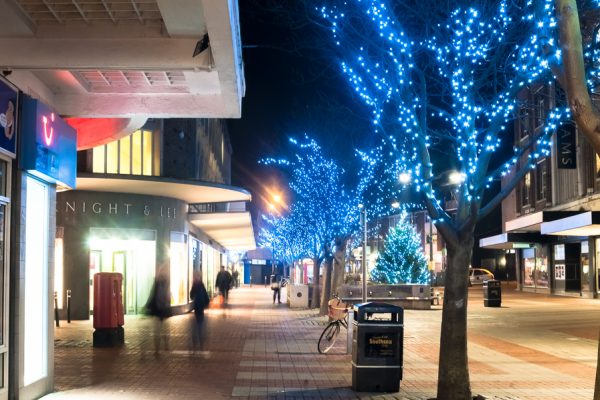 Contact Us
Speak to the team to find out more about the services we offer and how we could help you.